We're Here From Concept to Completion of Your Outdoor Living Project!
We're glad to see you're interested in learning more about how Custom Outdoor Living of Southern Nevada can help you build the ultimate outdoor living space or renovate an out-of-date project.
The Outdoor Living Contractor with Decades of Experience
We are one of the most experienced contractors in Las Vegas that specialize in outdoor living projects. Whether you need an Outdoor Kitchen, Patio Cover, Media Wall, Outdoor Fireplace, Fire Pit, or anything in between, we want to help you realize your dream outdoor living environment. 
The Introductory Process
Our website has a plethora of resources to assist you with figuring out what you want, but the best place to start is with an on-site consultation at your residence. As a contractor, we will need to see what your space looks like, we need to take measurements, and more importantly, we want to understand what you're interested in doing with your potential outdoor living space.
We know we live in Las Vegas, but there's no need to gamble with your project! Choose the contractor with an impeccable track record, choose Custom Outdoor Living of Las Vegas, Nevada.
Sincerely,

Custom Outdoor Living | 7200 S. Montessouri St. STE #110 & #120 Las Vegas, NV 89113 | Phone: (702) 614-7650 | Walk-ins welcome w/ appointment required for an on-site design consultation
Luna Ilena Custom Outdoor Kitchen & Freestanding Pergola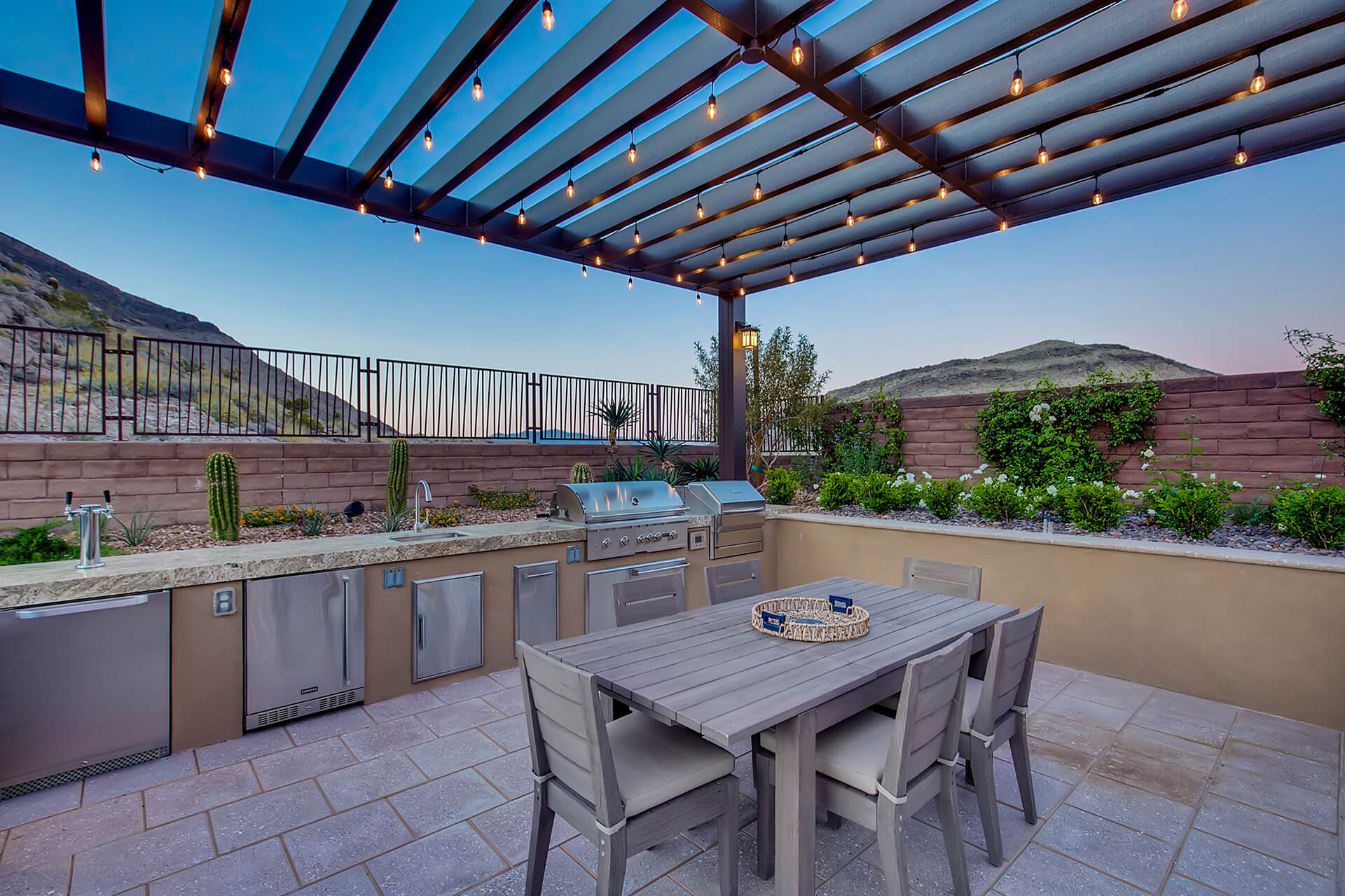 Luna Ilena Custom Outdoor Kitchen & Freestanding Pergola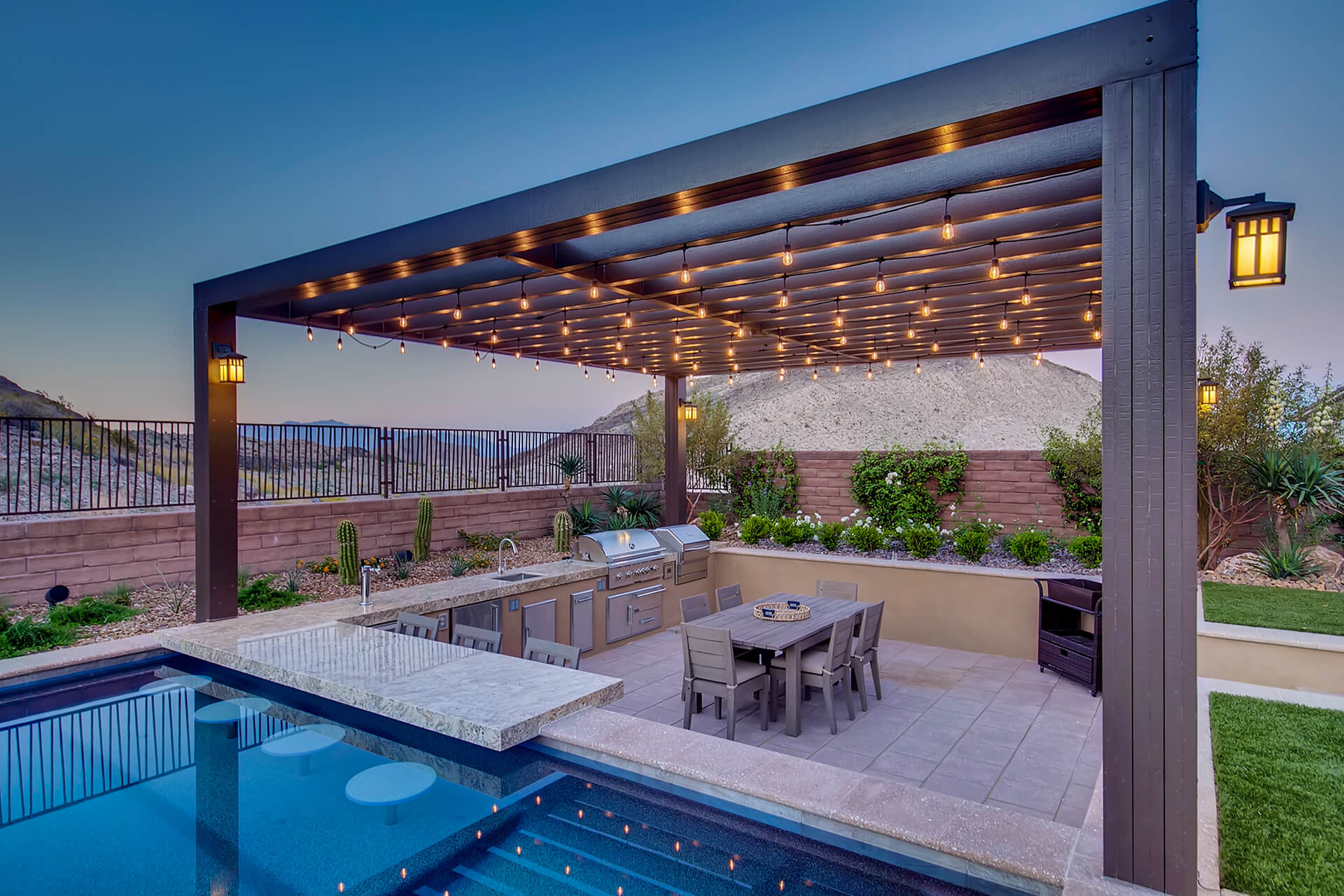 Luna Ilena Custom Outdoor Kitchen & Freestanding Pergola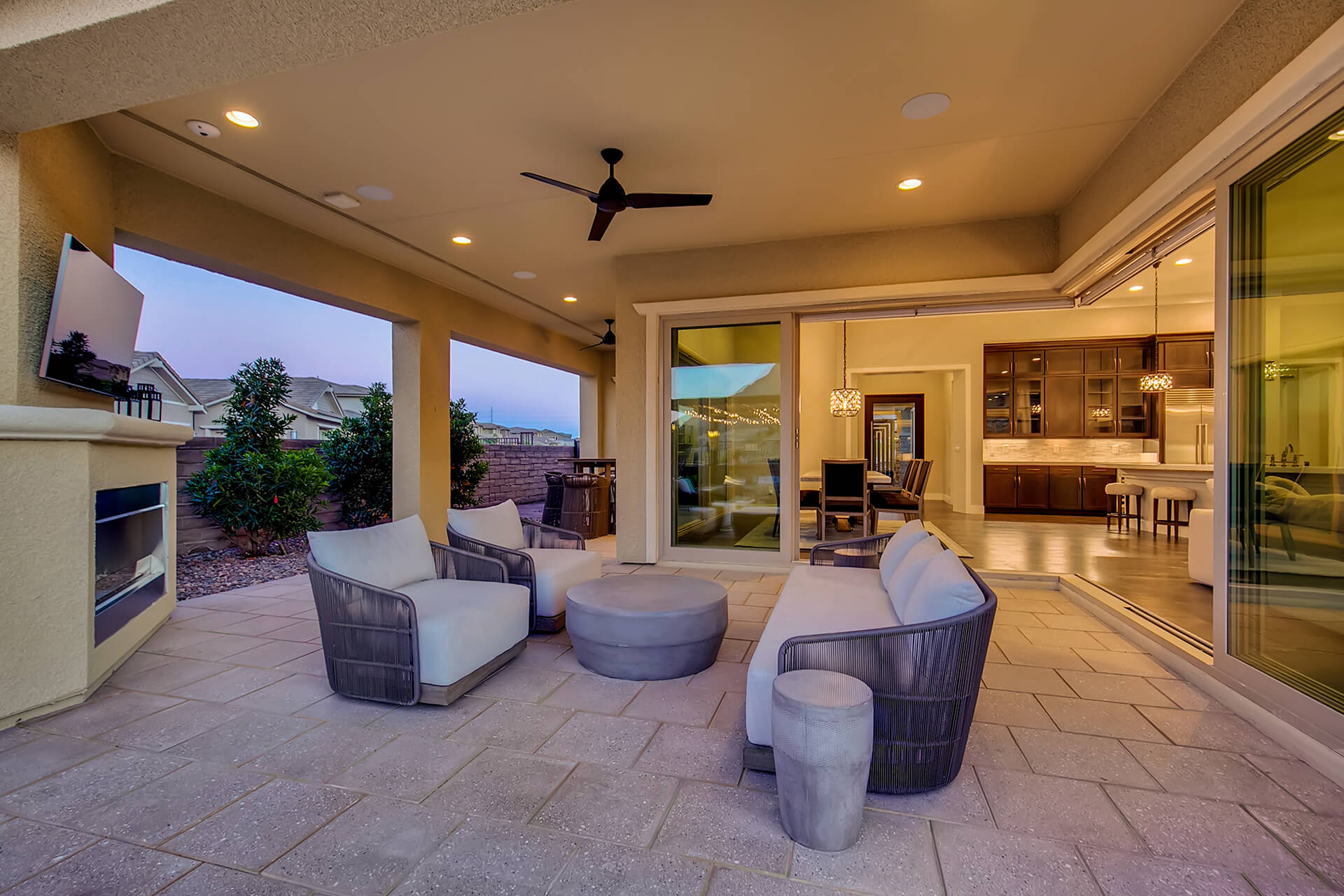 Media Wall & Outdoor Fireplace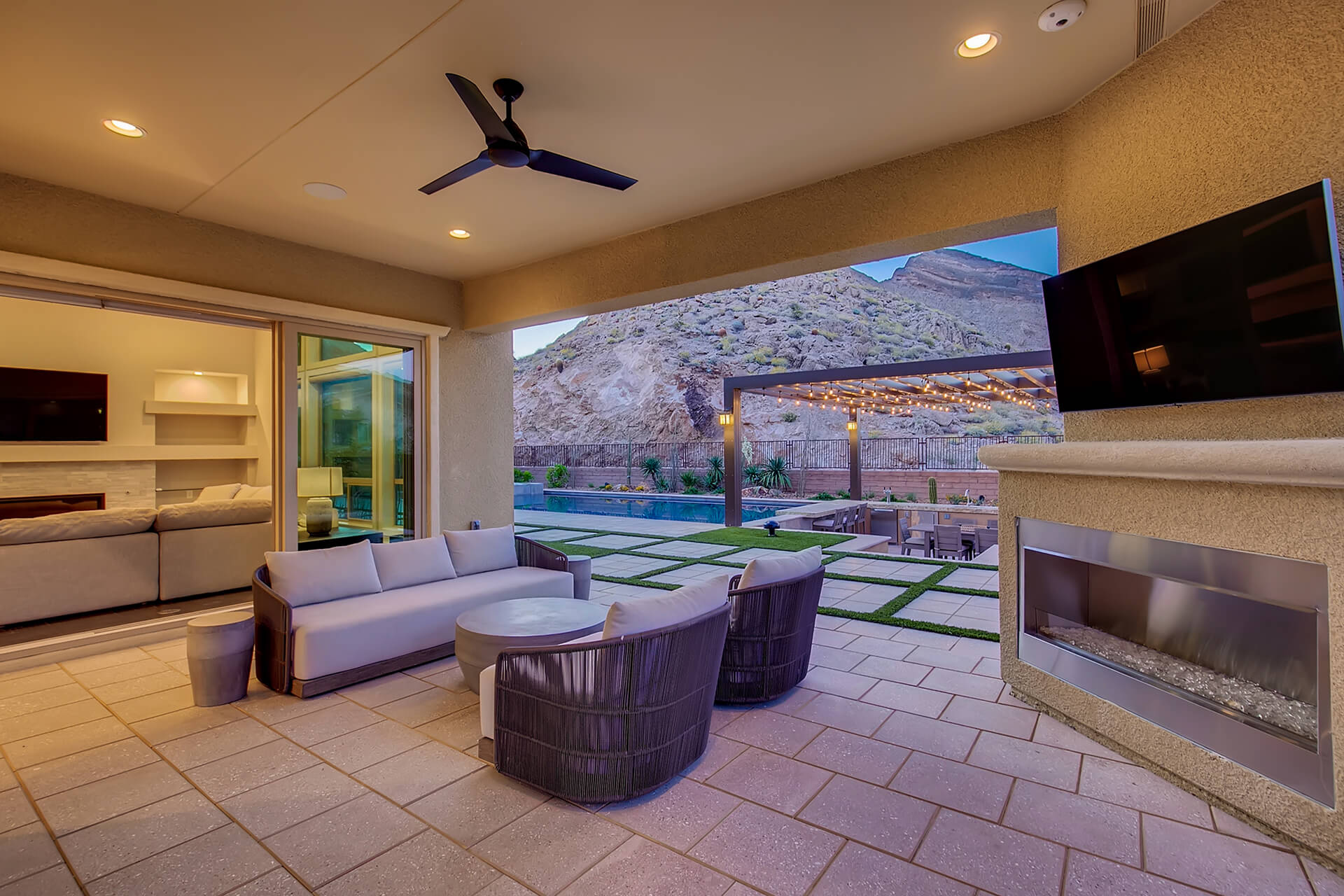 Luna Ilena Outdoor Fireplace & Media Wall